I.G.P. Garbanzo de Fuentesaúco)
Fuentesaúco chickpeas have been renowned and valued since ancient times. In the 16th century, they were given royal protection and were frequently sold in the Royal Court. Their cultivation extends throughout the Sur del Duero area of the Zamora province, not only in Fuentesaúco but also in several towns of the Guareña area.

They were provisionally given the status of "Indicación Geográfica Protegida" in 1996 and this was definitively ratified in December 2002.The Regulatory Council not only protects and certifies dry Fuentesaúco chickpeas but also the new pre-cooked and cooked formats.
---
Characteristics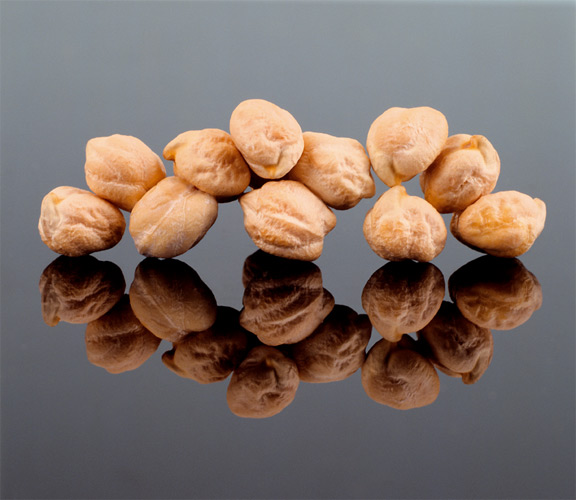 The quality of these chickpeas is not only due to the indigenous variety that has always been sown in the area but also the suitable climate and the characteristics of the soil, which is deep, sandy-loam in texture, low in carbonates and low in salinity.

The chickpeas are medium to large in size and creamy in colour. They have a curved and pronounced peak and their skin is of intermediate roughness. Once cooked, the chickpeas remain whole, with a soft smooth skin and a uniform buttery albumen, and produce a very pleasant flavour on the palate.
---
Producers
Alvarez Legumbres, S.L.
Cooperativa los Zamoranos
Agroalimentaria de la Guareña S.L.
Legumbres Montes, S.L.

Hijo de Macario Marcos,S.L.
J.Pedraz, S.C.
Legumer Precocinados, S.L.